ATV Beach and Mountain Tour - $90
This is one of our most popular ATV tour. We start in Brasilito and hit north form there, along the beaches and through the dry forests of Guanacaste. We'll cover a lot of ground and visit Playa Brasilito, Flamingo & Potrero, also we will be stopping to take beautiful pictures along the way, this tour is great for all ages.


Minimum 2 people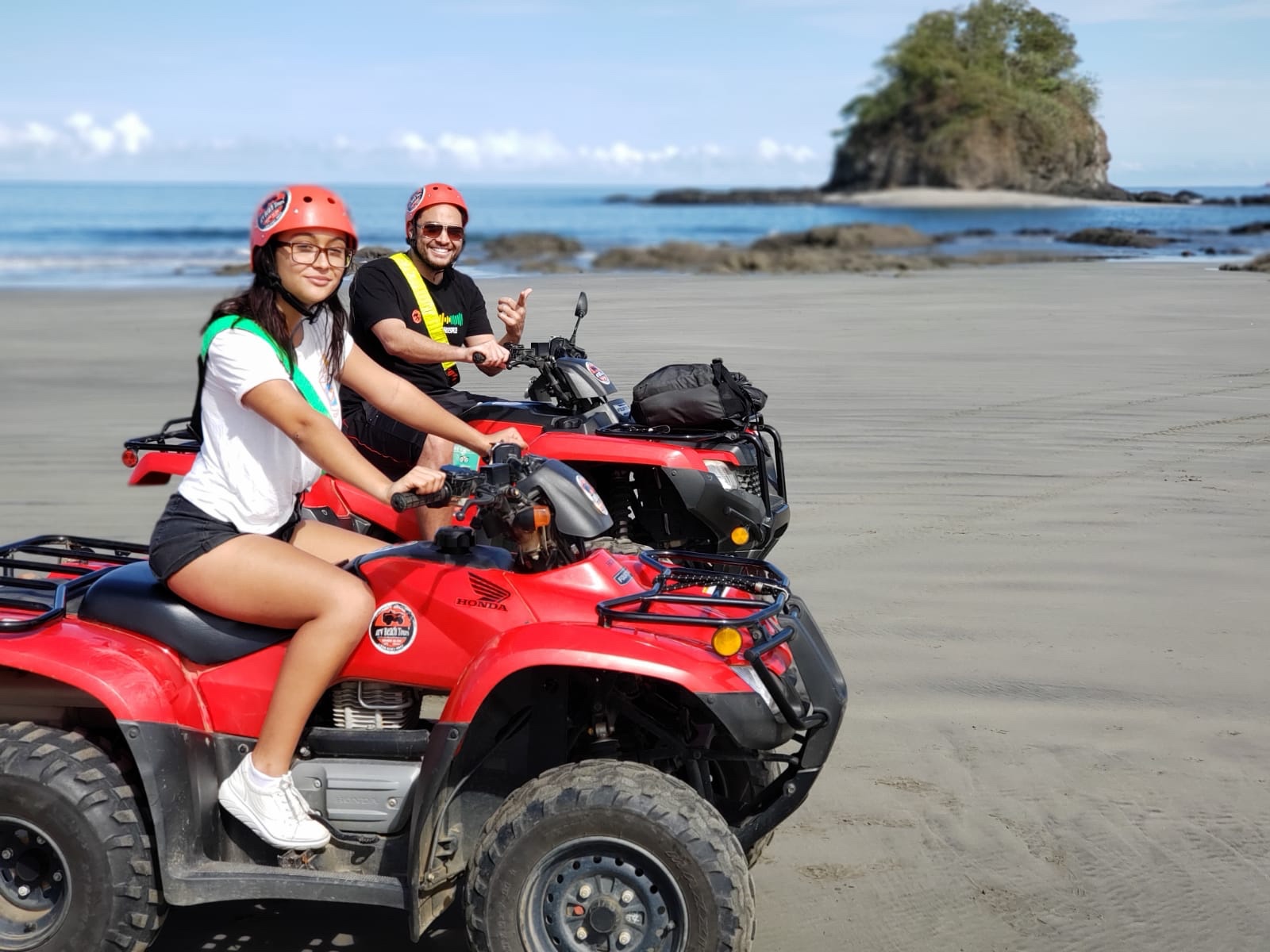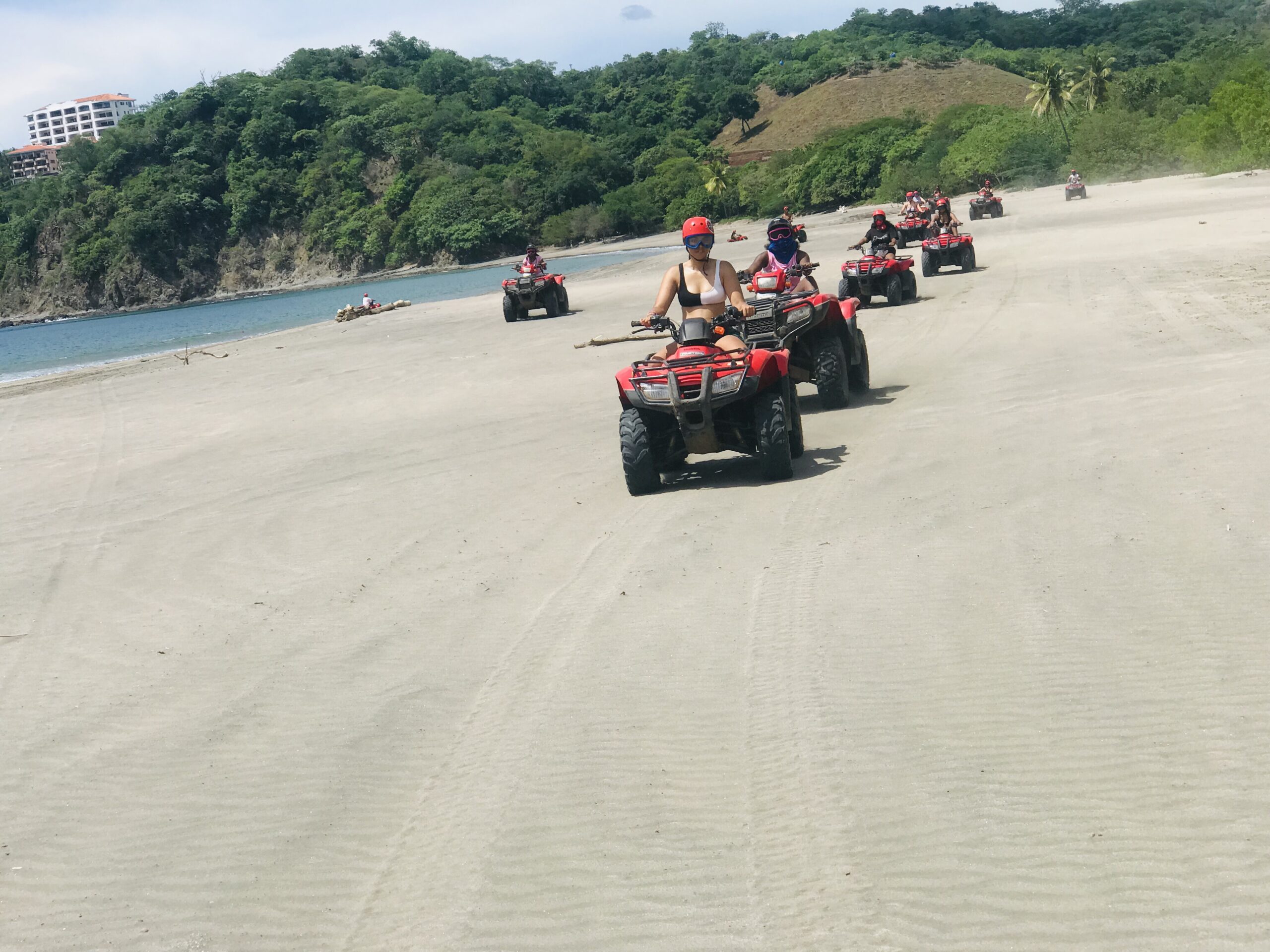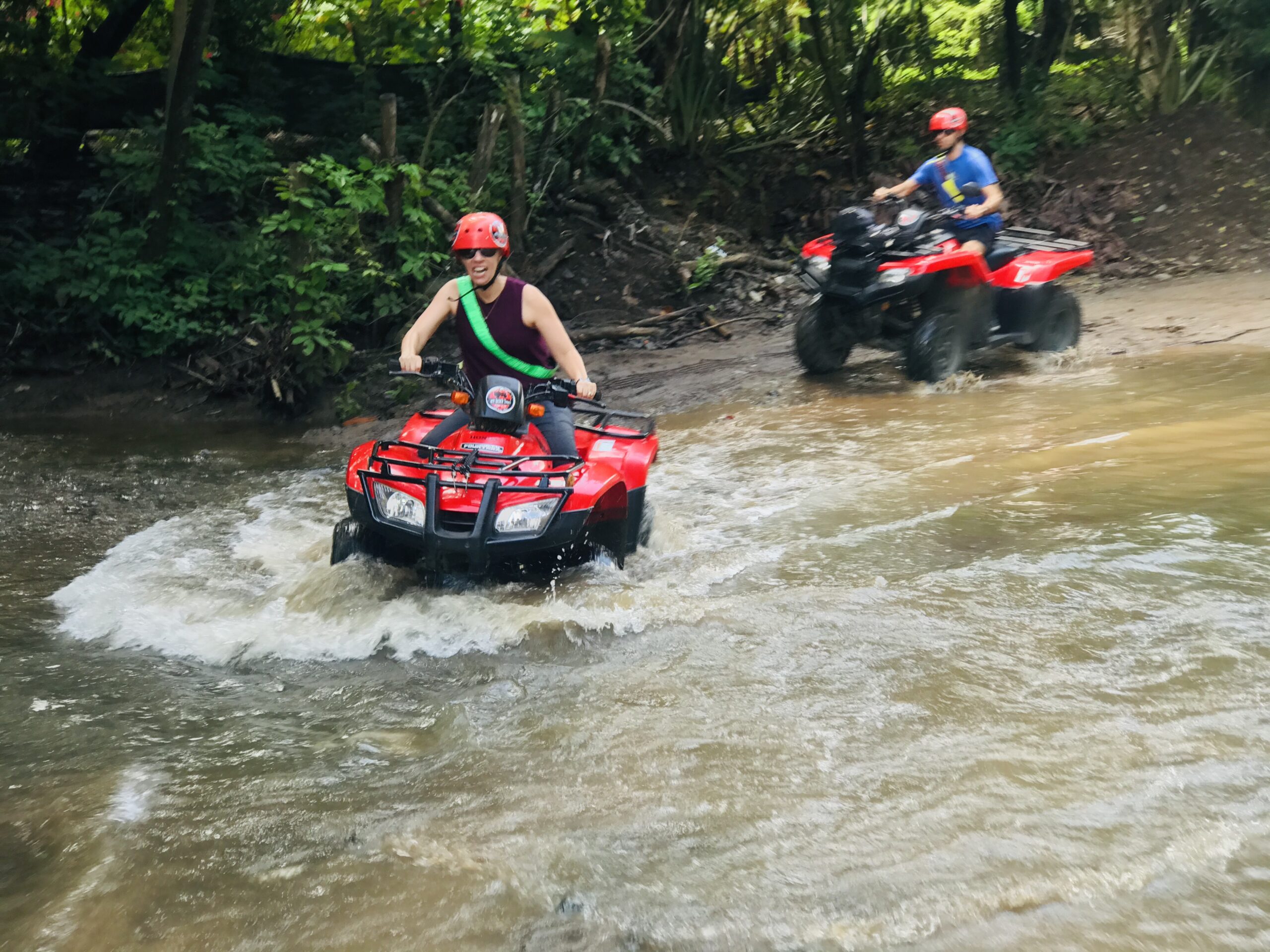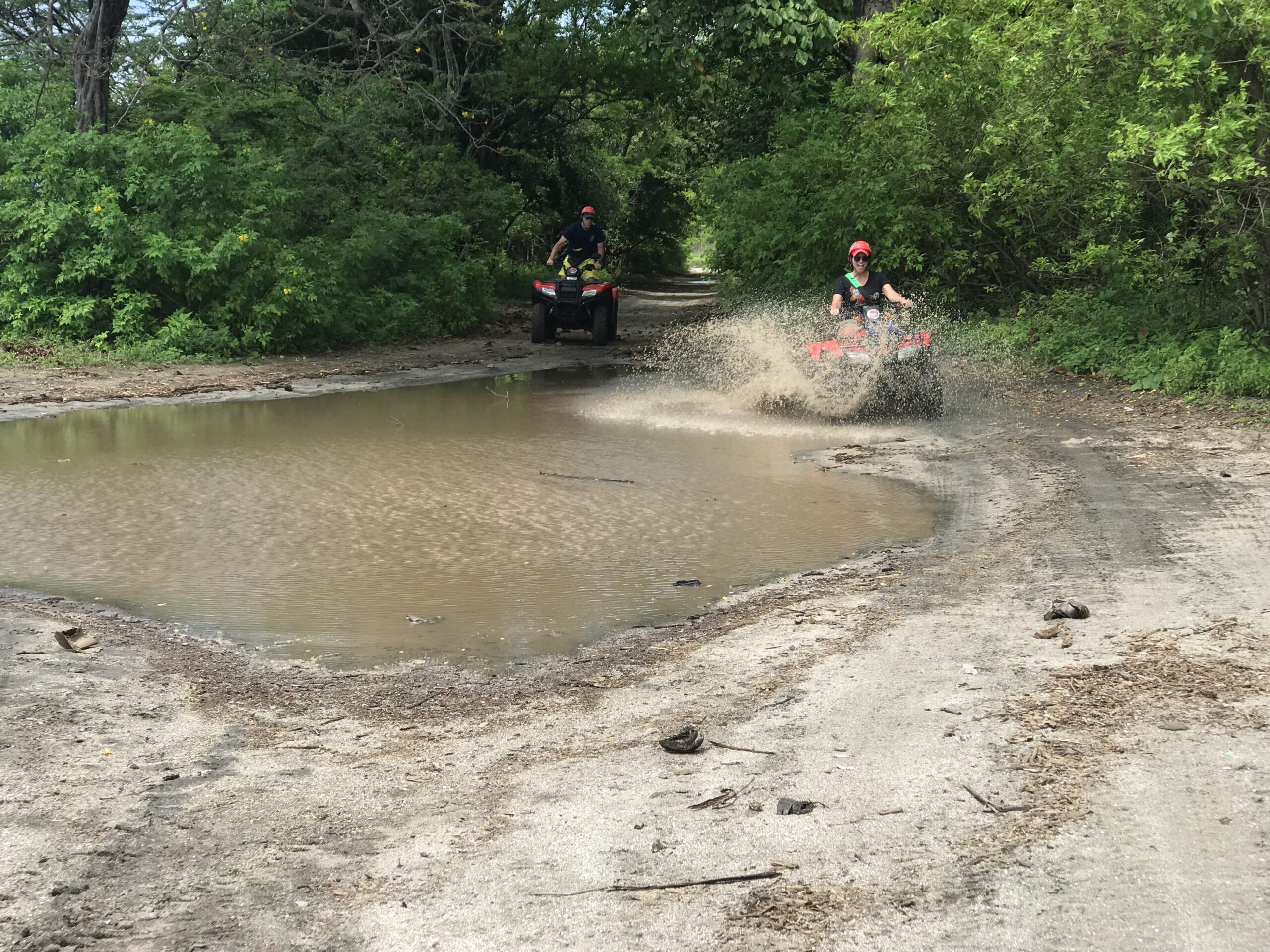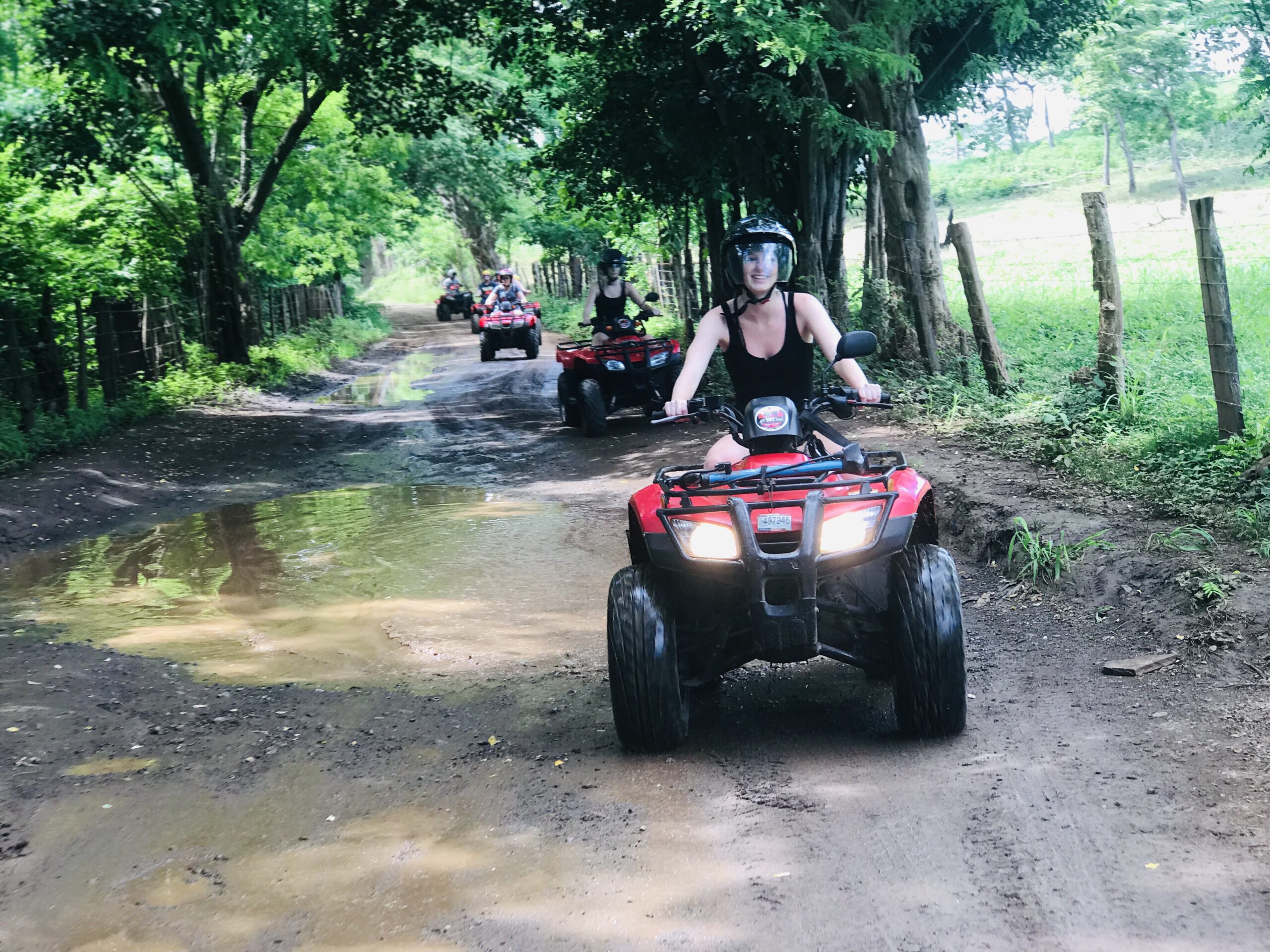 Hidden Beaches Tour - $120
On the hidden beaches tour we will be visiting different beaches along the Guanacaste coast line, that are to find and to get to by regular transportation we will be looking for wildlife like monkeys, iguanas and more, we will be going around the different nice areas to get amazing pictures of the area,  during this trip we will be also be able to jump on the ocean water if is required, this is the best tour to experience real Pura Vida meaning.
Minimum 2 people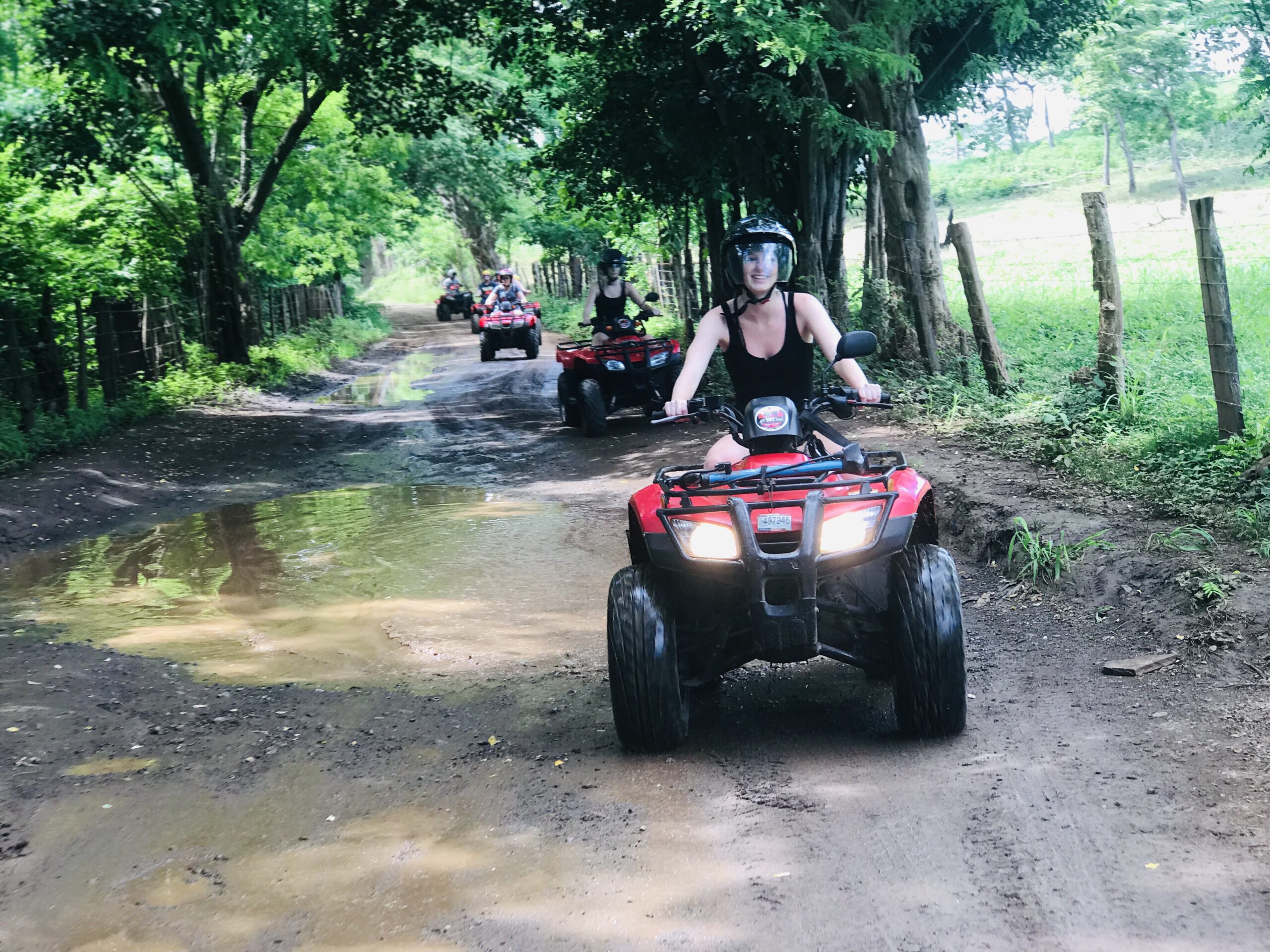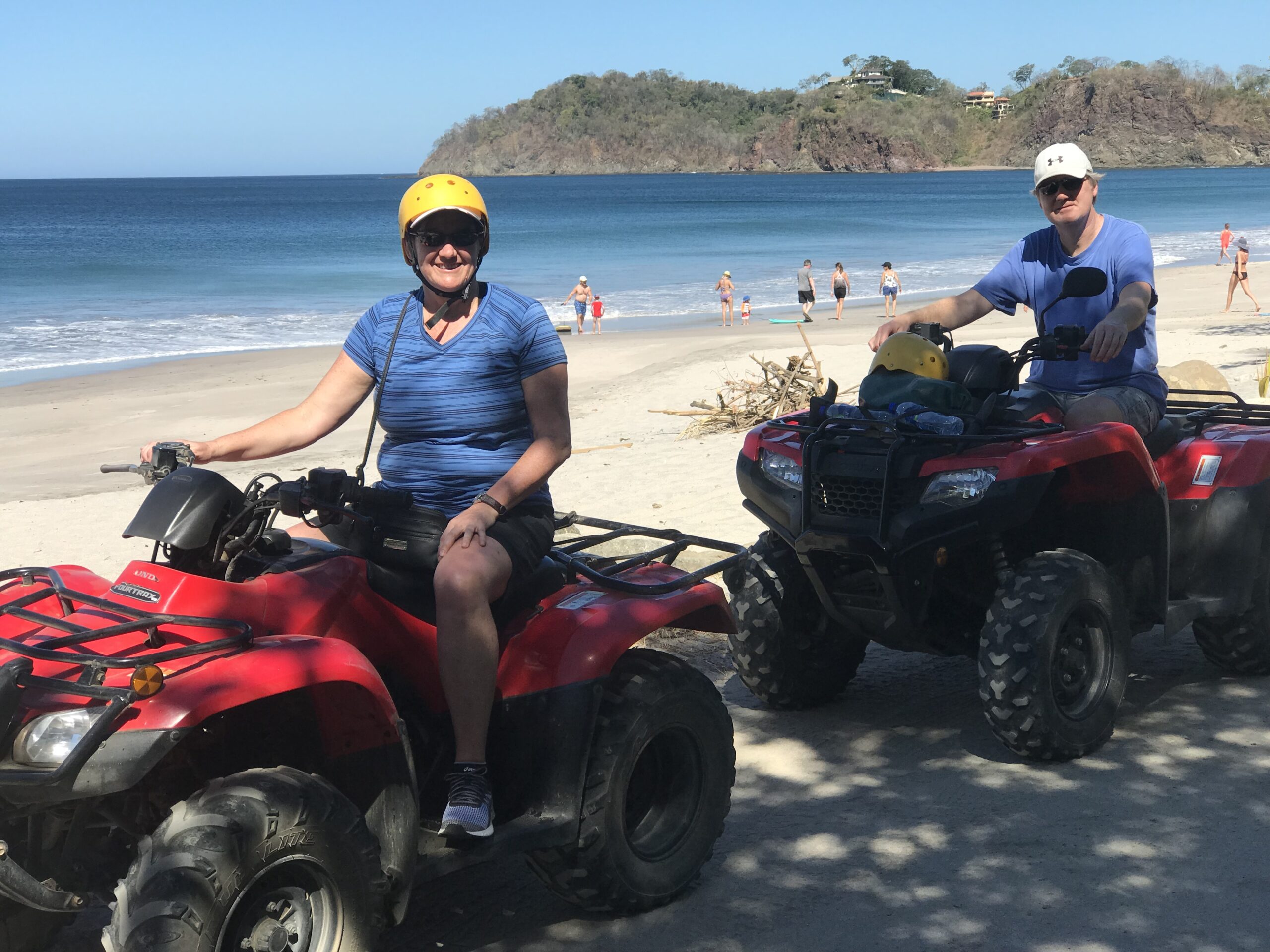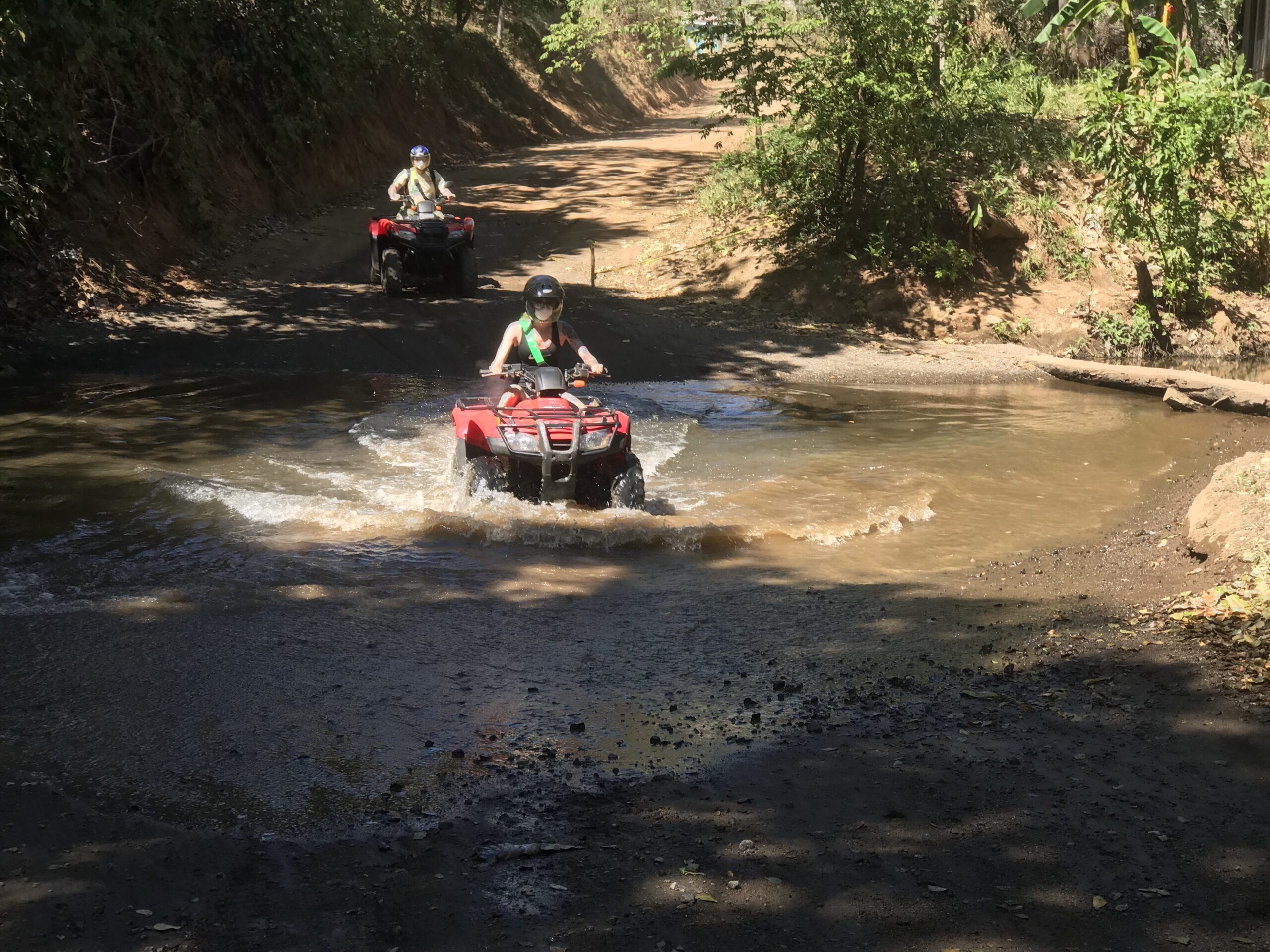 ATV Top of World Adventure - $120
The top of the world tour is for those who like a little more of adventure, we will be going to different beaches and tows as well, we will be looking for wildlife like monkeys and iguanas, this is an excellent experience to take pictures, at the highest point of the area, where you will be able to see the best ocean view (some driving experience needed). 
Minimum 2 people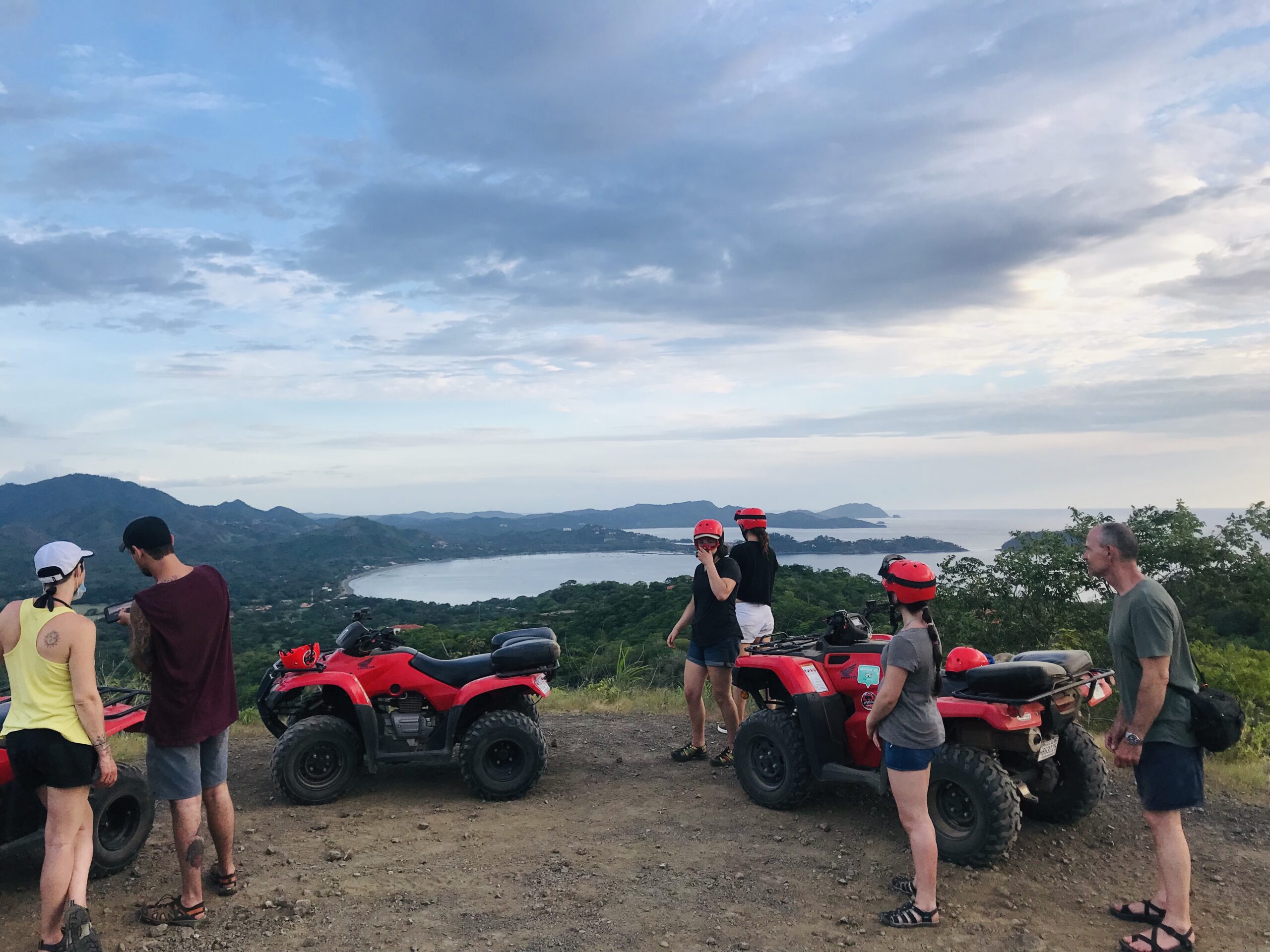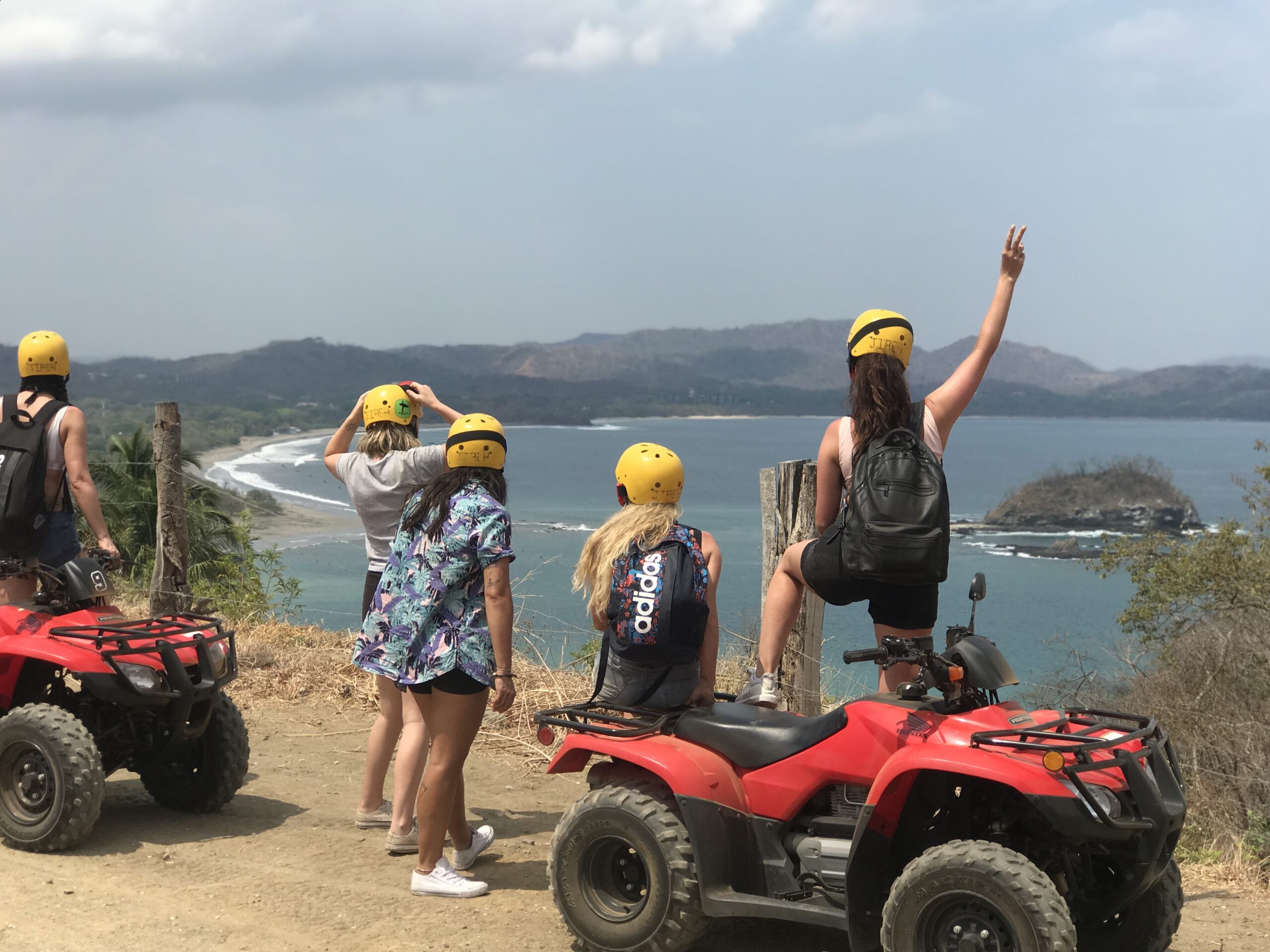 Zip Line - Canopy & ATV Tour - $150
For those who want to combine the fun of riding and ATV with sightseeing and the thrill of zip lines, this tour is for you. We start in Brasilito and wind north through the beaches of Punta Pelencho, Flamingo, and Potrero, once we finish the atvs will be driving   the hills towards the famous Congo Trail. We'll proceed up and down and up higher until we arrive at the Congo Trail Canopy Tour. While riding zip lines and crossing hanging bridges, you'll get a bird's-eye view of the "dry forest" in a safe environment. Once done, we'll drive  back to Brasilito "Overall trip duration is approximately 4 hours". 

Minimum 2 people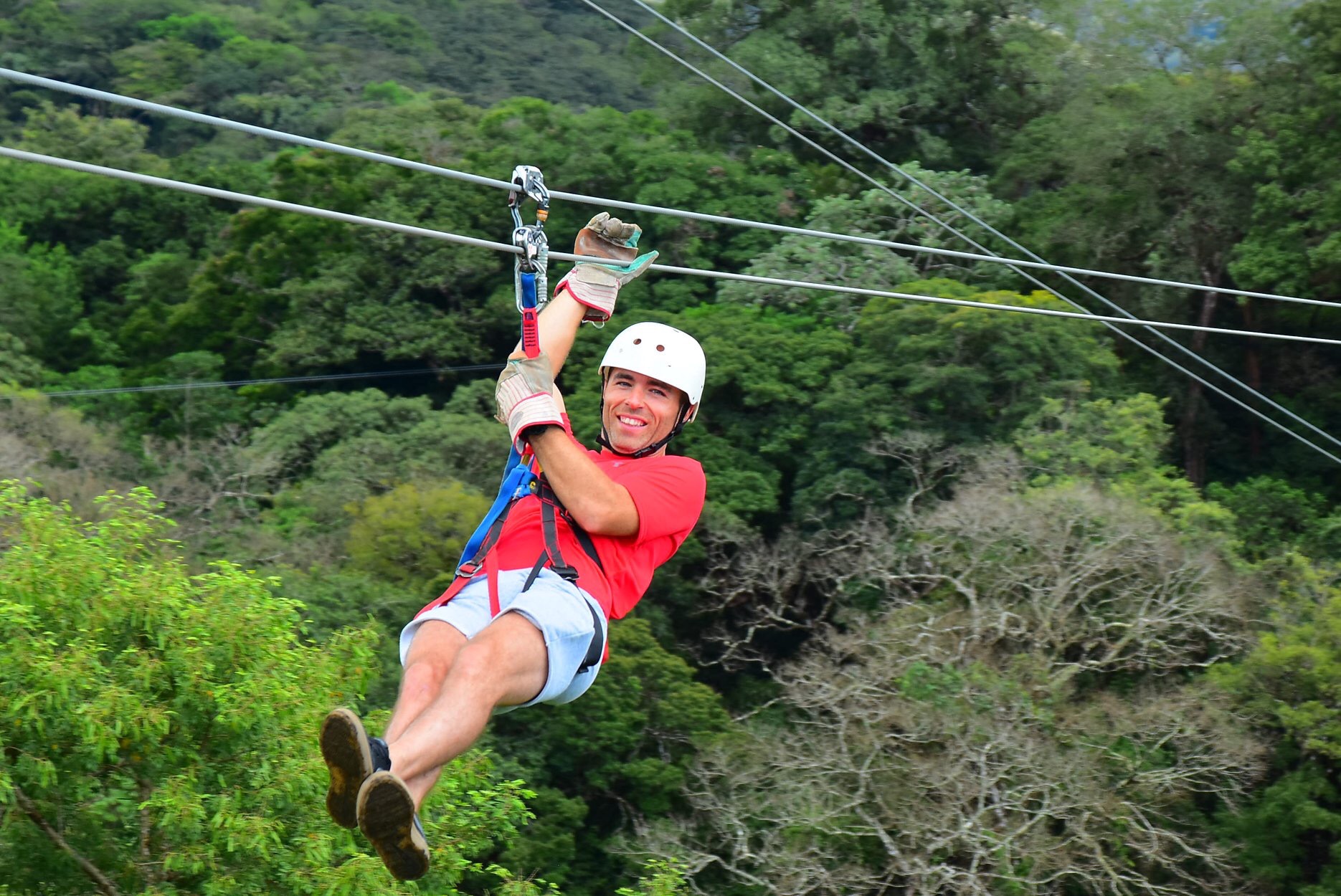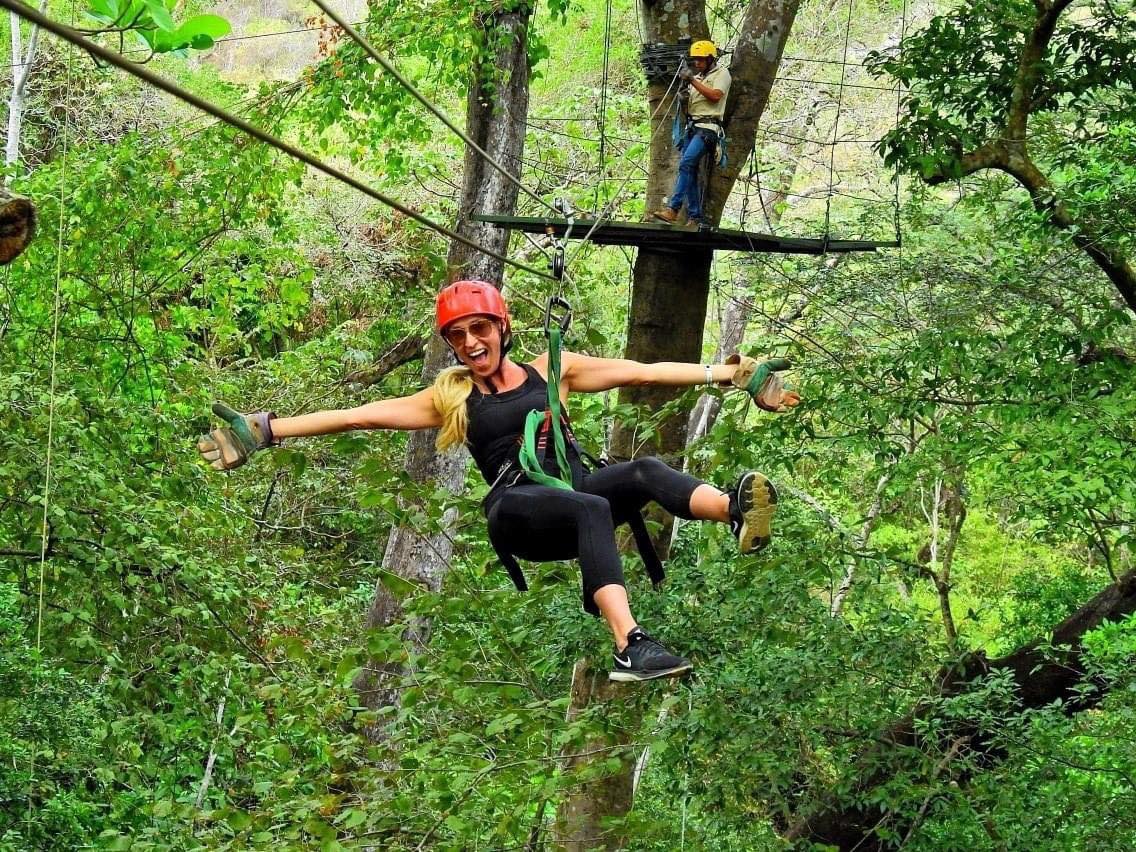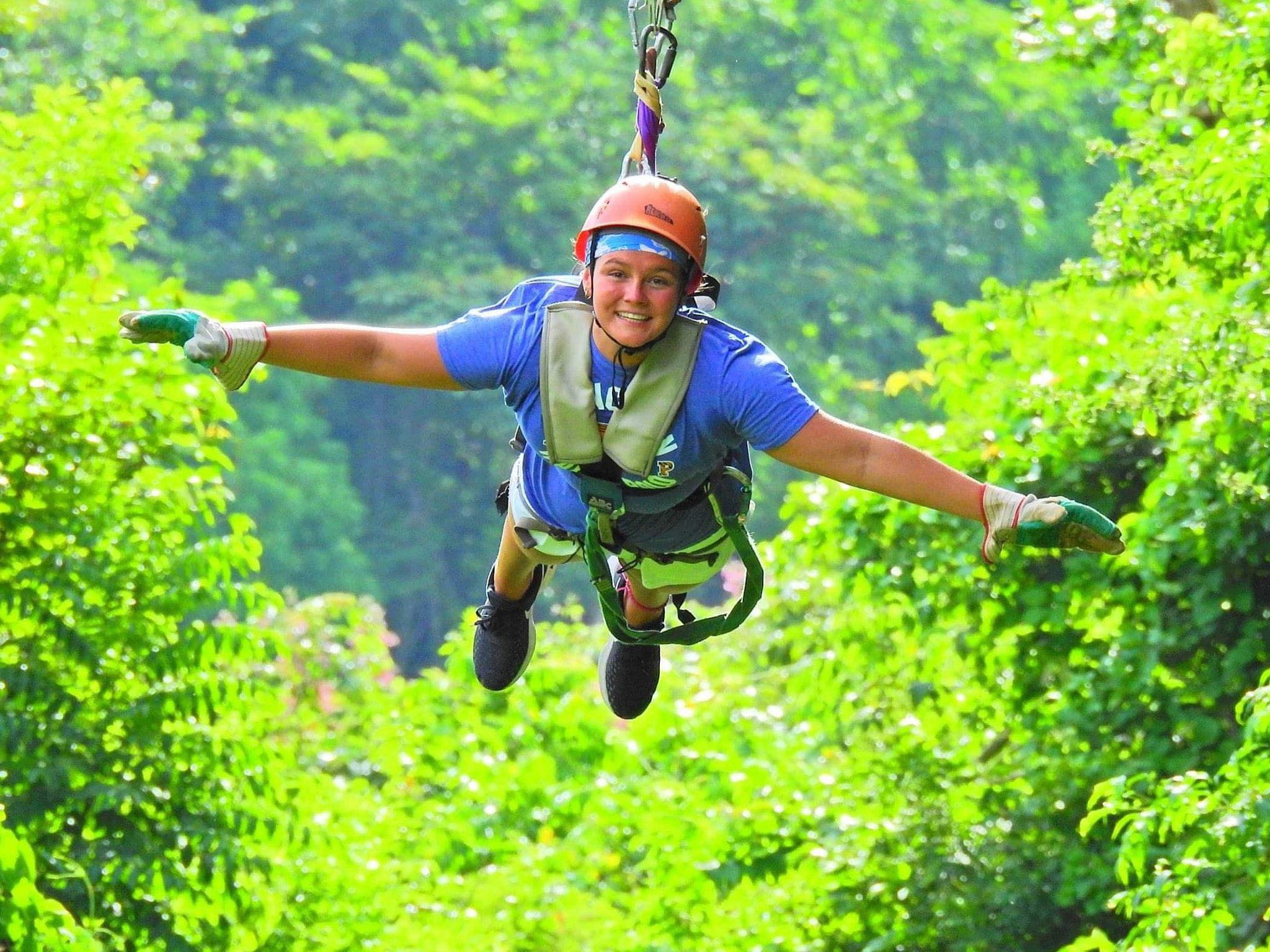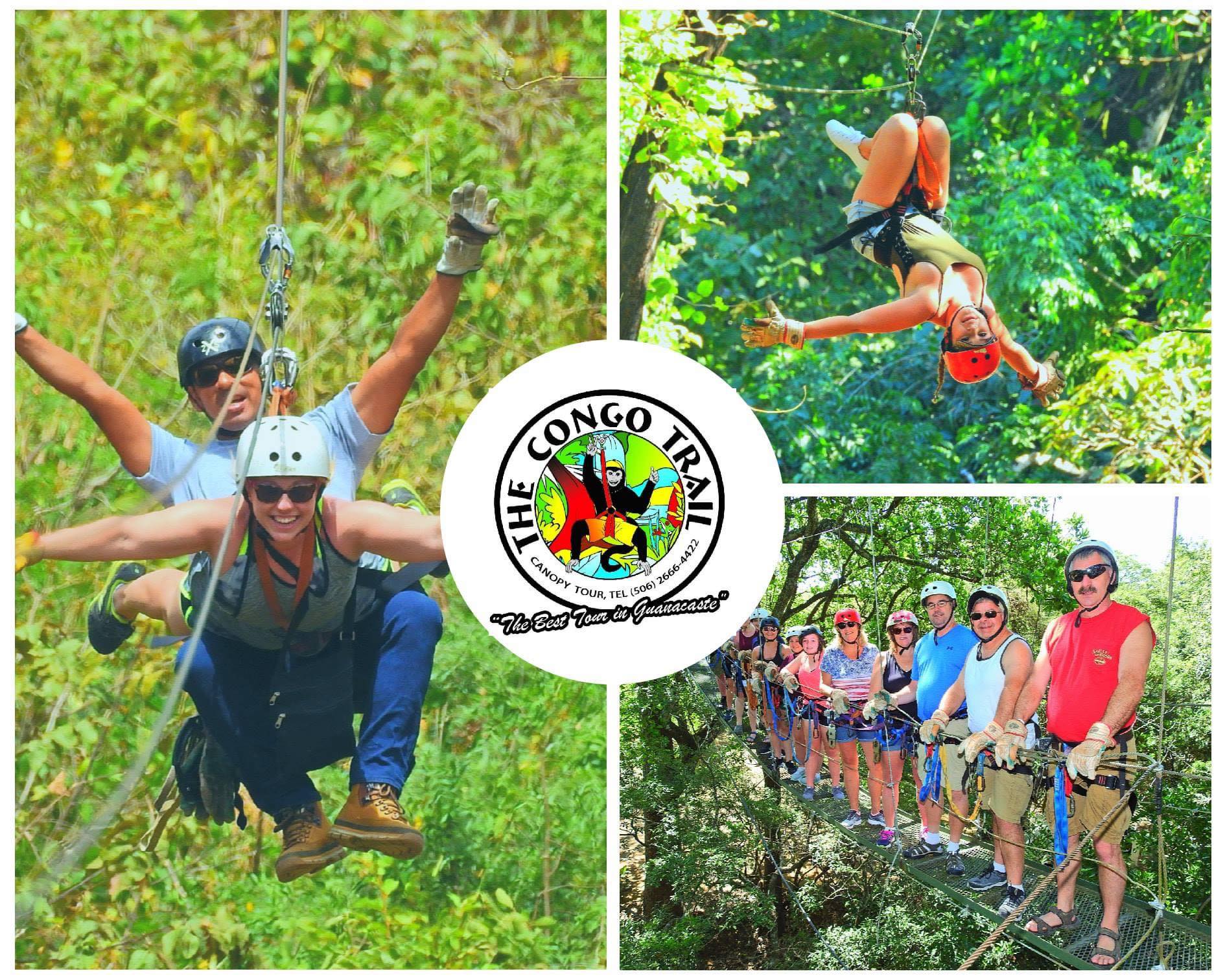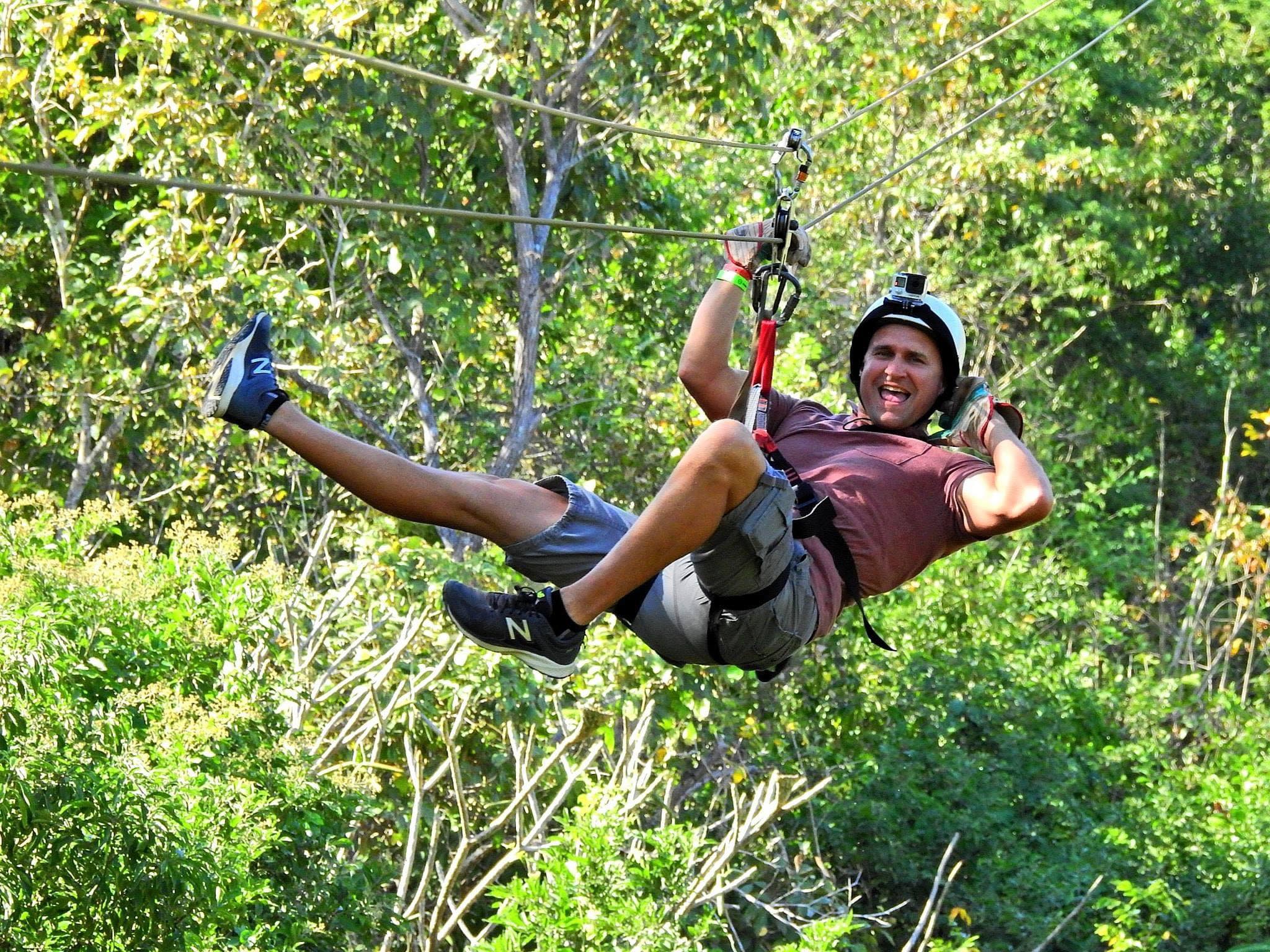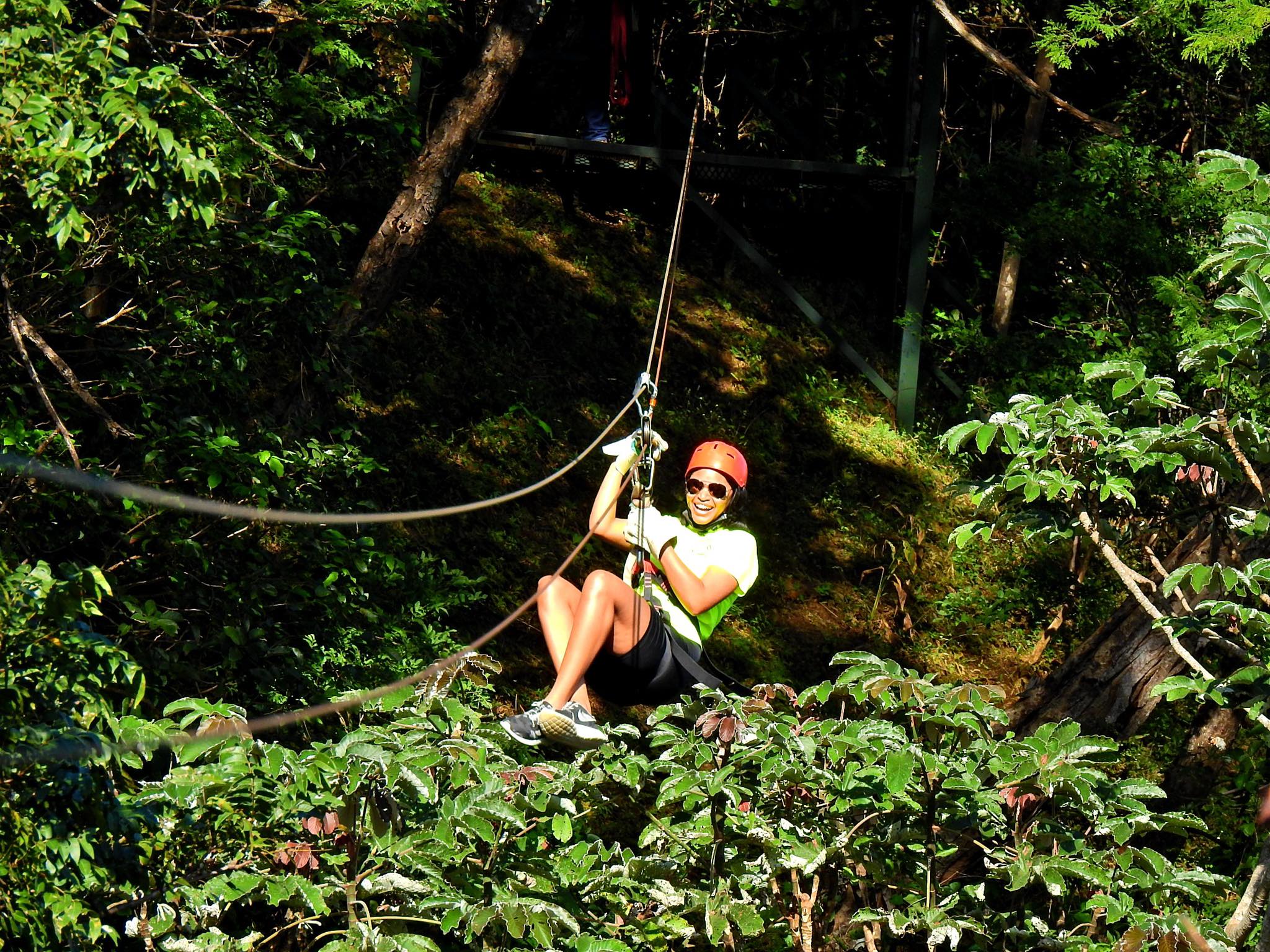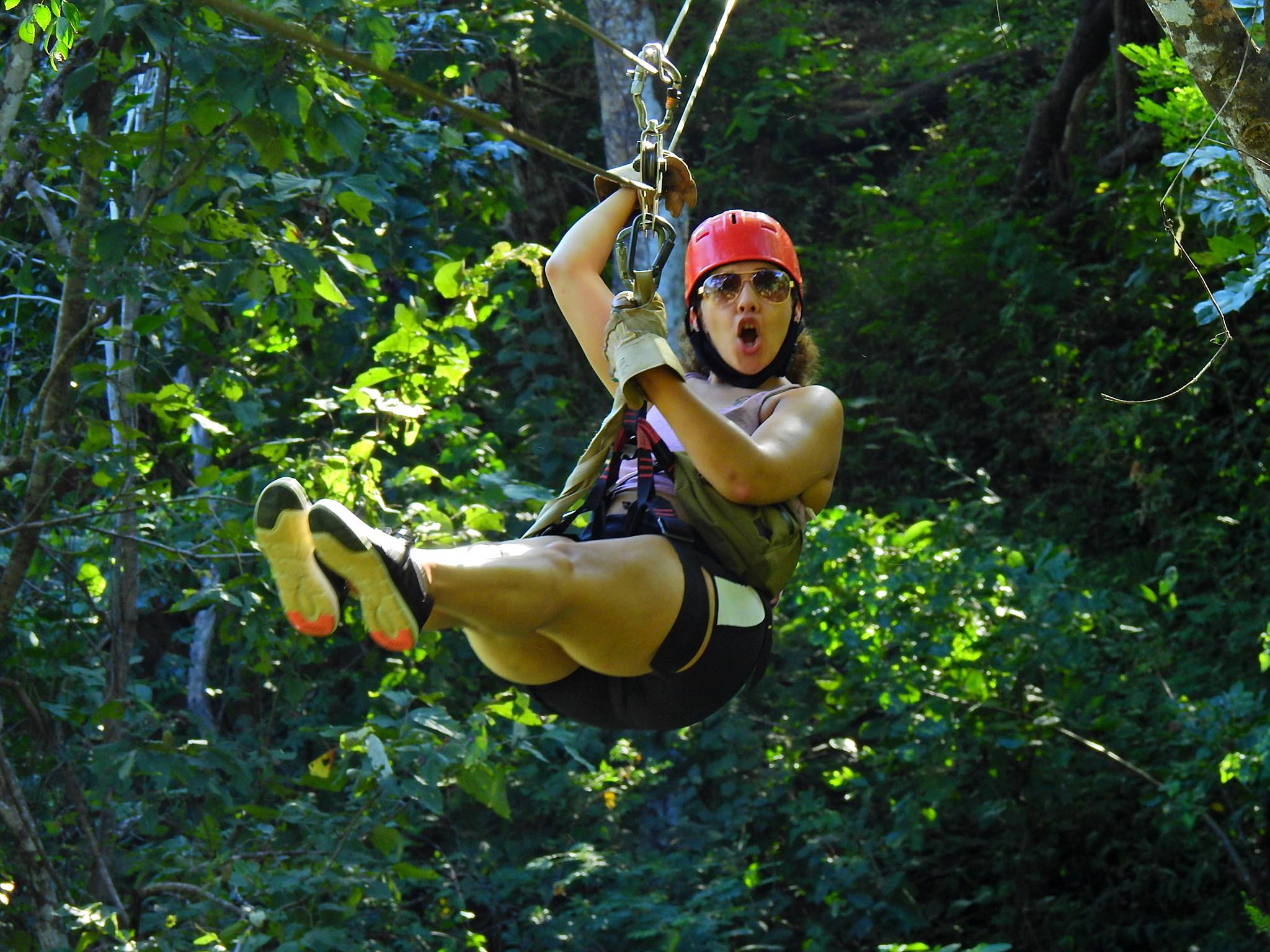 Amazing all day adventure. This is the best and most beautiful adventure package so you can get the most out of your vacation.  Enjoy and Explore the beauty of Nature, learn about local culture and let go of your daily routine. This is all inclusive tour with six activities. It starts at 7 a.m. and finishes at 4 p.m.  Lunch is include.  Zip Line, Horseback Riding, Mountain Water Slide, Hot Springs and Mud Baths.
Minimum 4 people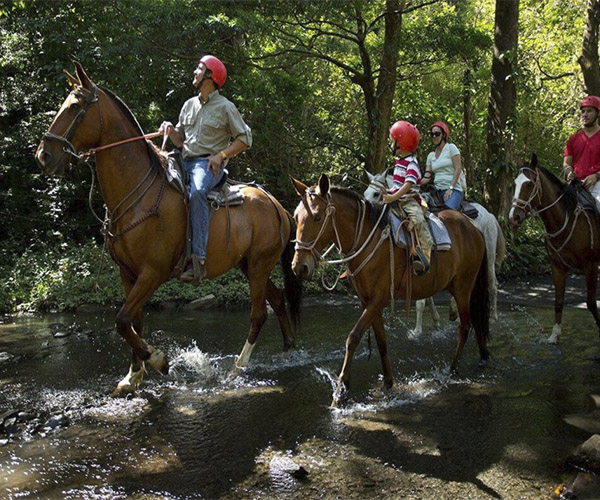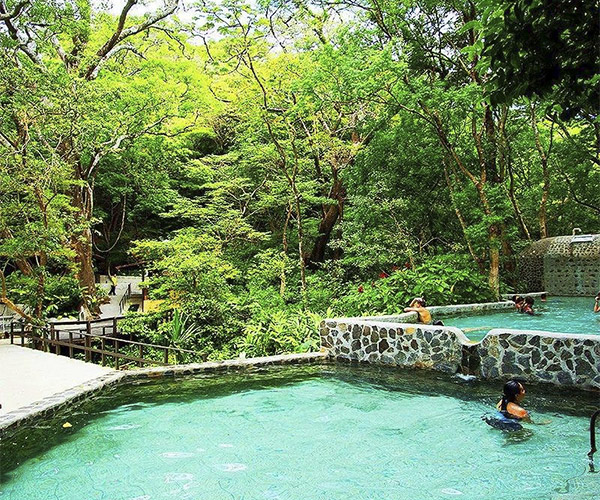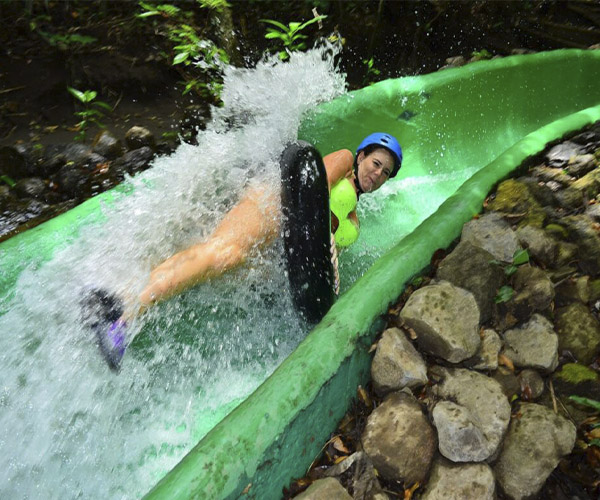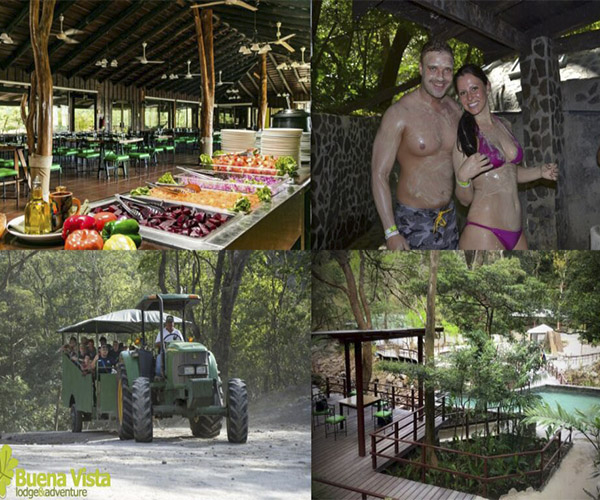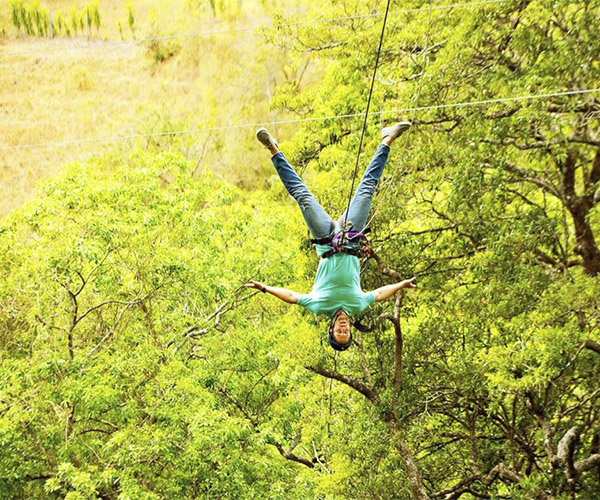 Palo Verde National Park Boat Tour - $125
Get to explore one of Costa Rica's natural treasures from the water on a small-group boat tour through Palo Verde National Park. Going around mangroves of this protected wildlife reserve as you cruise down the Tempisque River you will be able to see wildlife such as crocodiles, monkeys, iguanas, and birds are often spotted in the surrounding wetlands.  Minimum 4 people 
---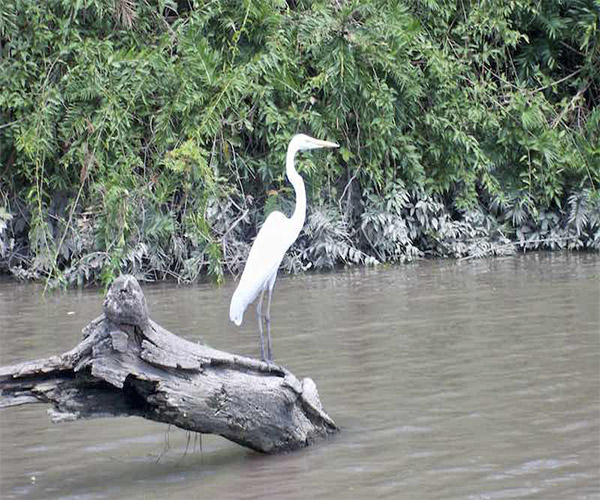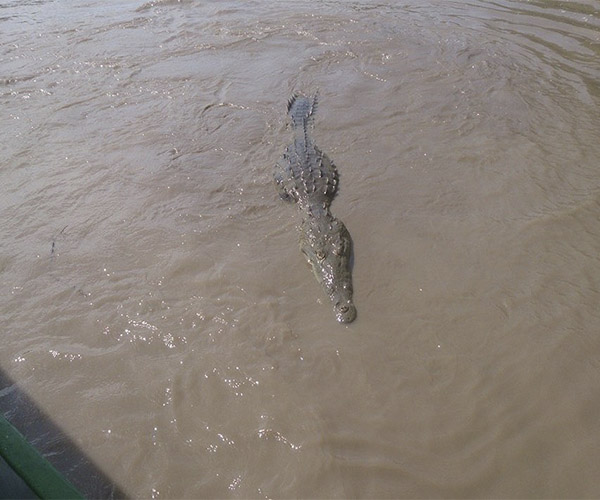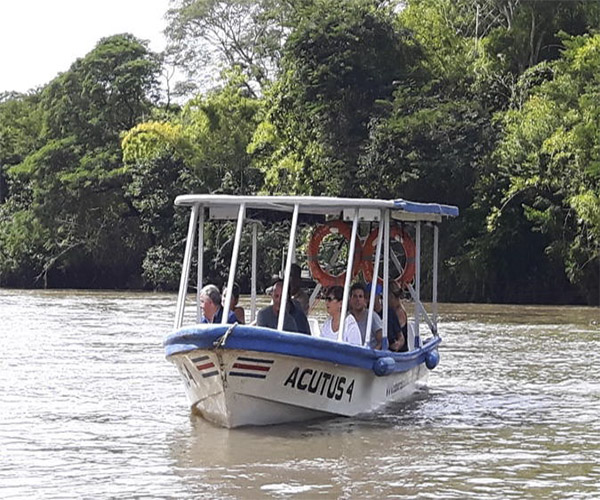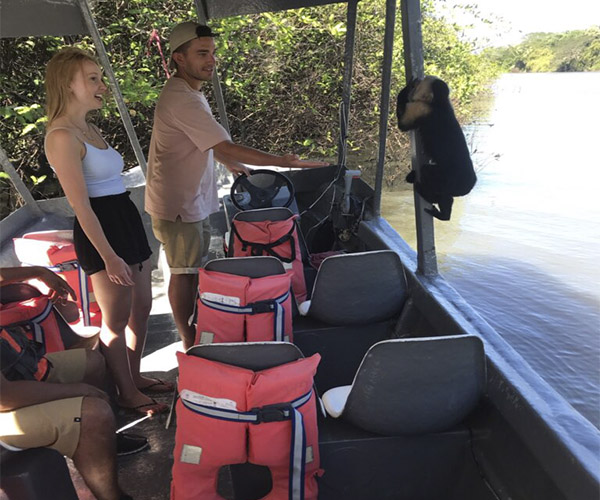 Panache Sailing and snorkeling Tour - $88
---
Boarding place is at the Flamingo Marina. The Morning Tour starts around 8:30 AM, with a duration of 4 hours. The sunset catamaran charter lives at 14:00 PM, also with 4 full hours of unique experience. We offer recreational Catamaran sailing tours with snorkeling opportunity. Our charters are adventures, fun and full of relaxation. The focus is to provide all our customers the best sailing experience ever. With significant difference from everyone else around, we deliver sailing tours with a personal special touch of comfort, style and years of experience. We know that you deserve the best in you're vacations, so during the catamaran sailing tours, we offer a small buffet full of snacks. Our unique and homemade Chicken Burrito with various dips, chips and fresh fruits. All decorated especially for you. Enjoy an open bar throughout the trip. Panache is a concept especially designed to relax.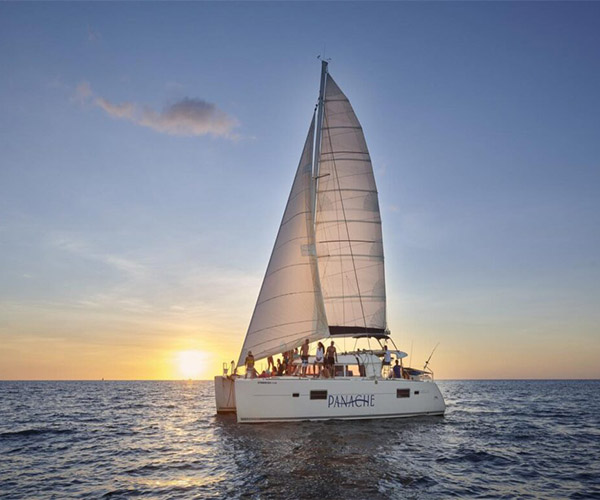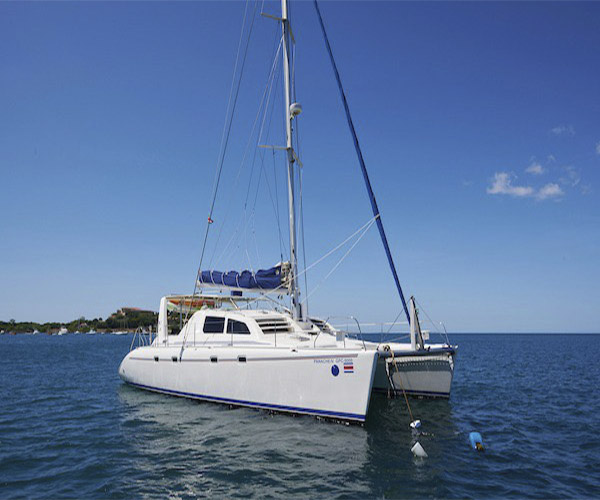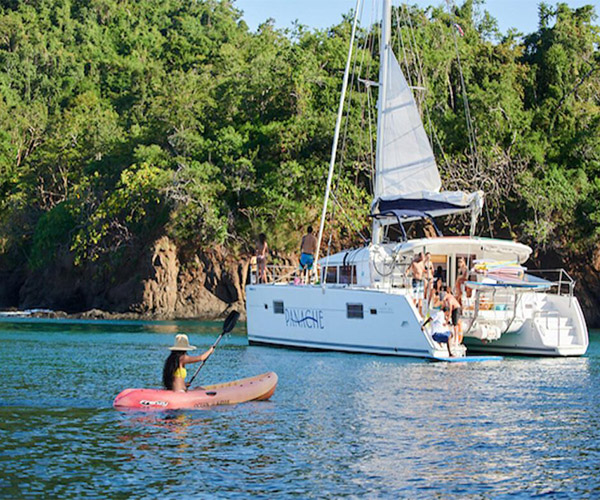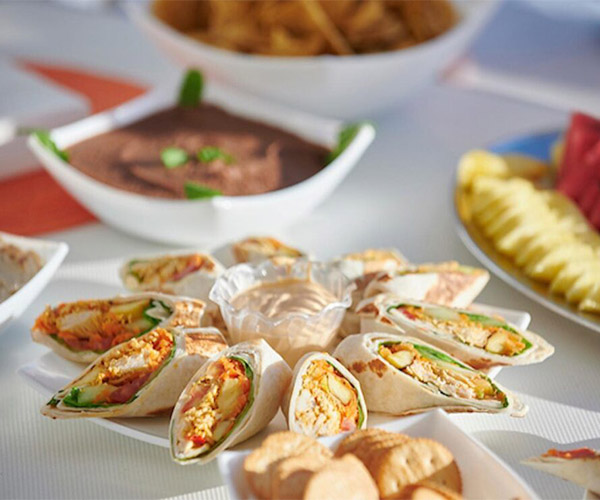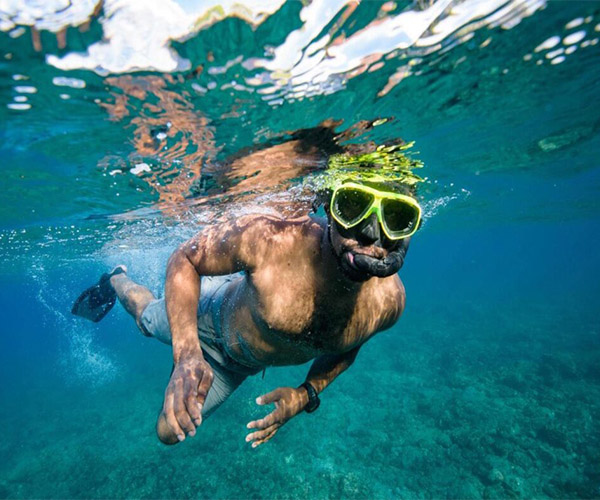 Amazing experience that starts at the beautiful that will take for a  two hours tour, where you will be going around coast line and visit several beaches including Playa Conchal and Playa Flamingo, during this tour you will be visit the lovely " Isla Amor" where you will do amazing snorkeling, this is a great option if you are looking for an amazing and relaxing adventure.  Minimum 2 people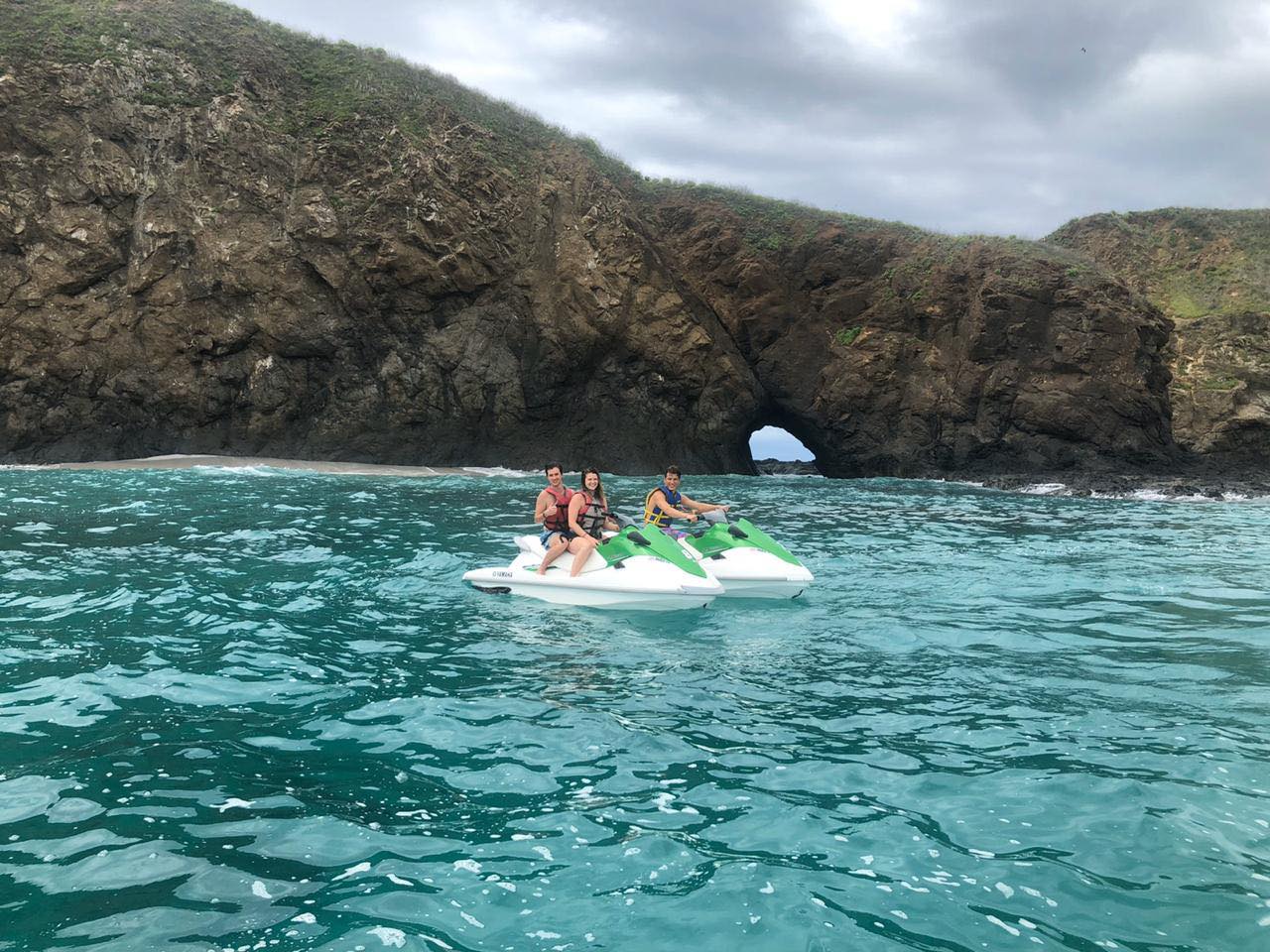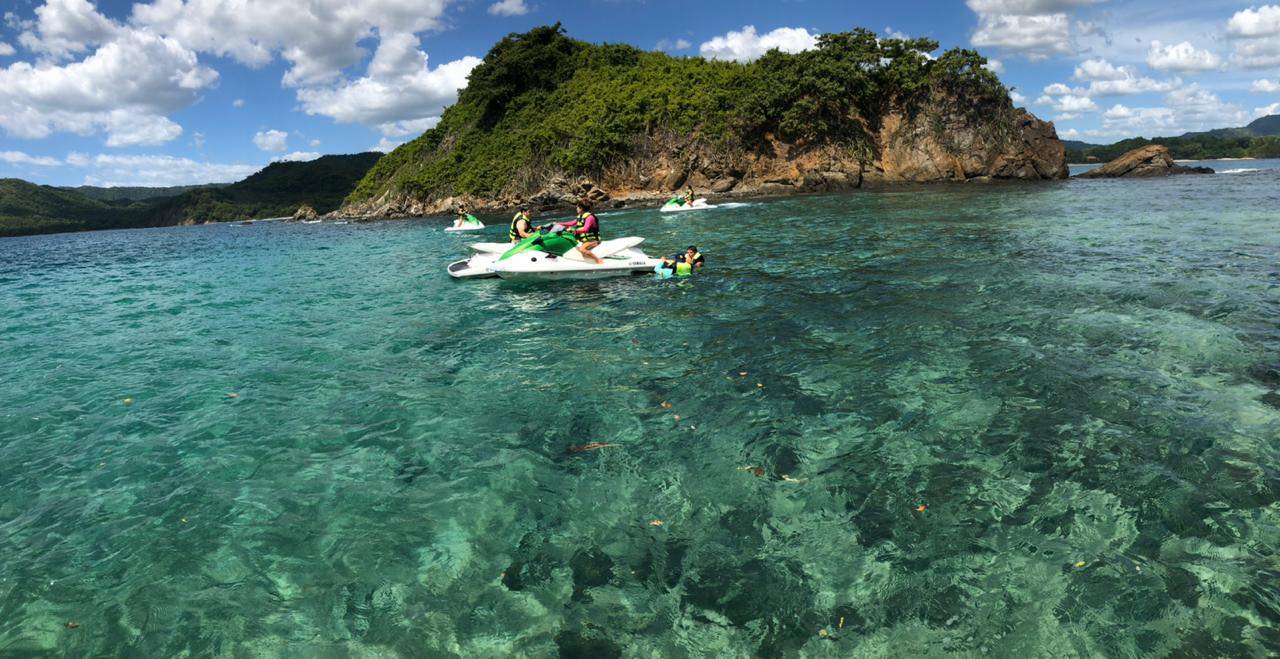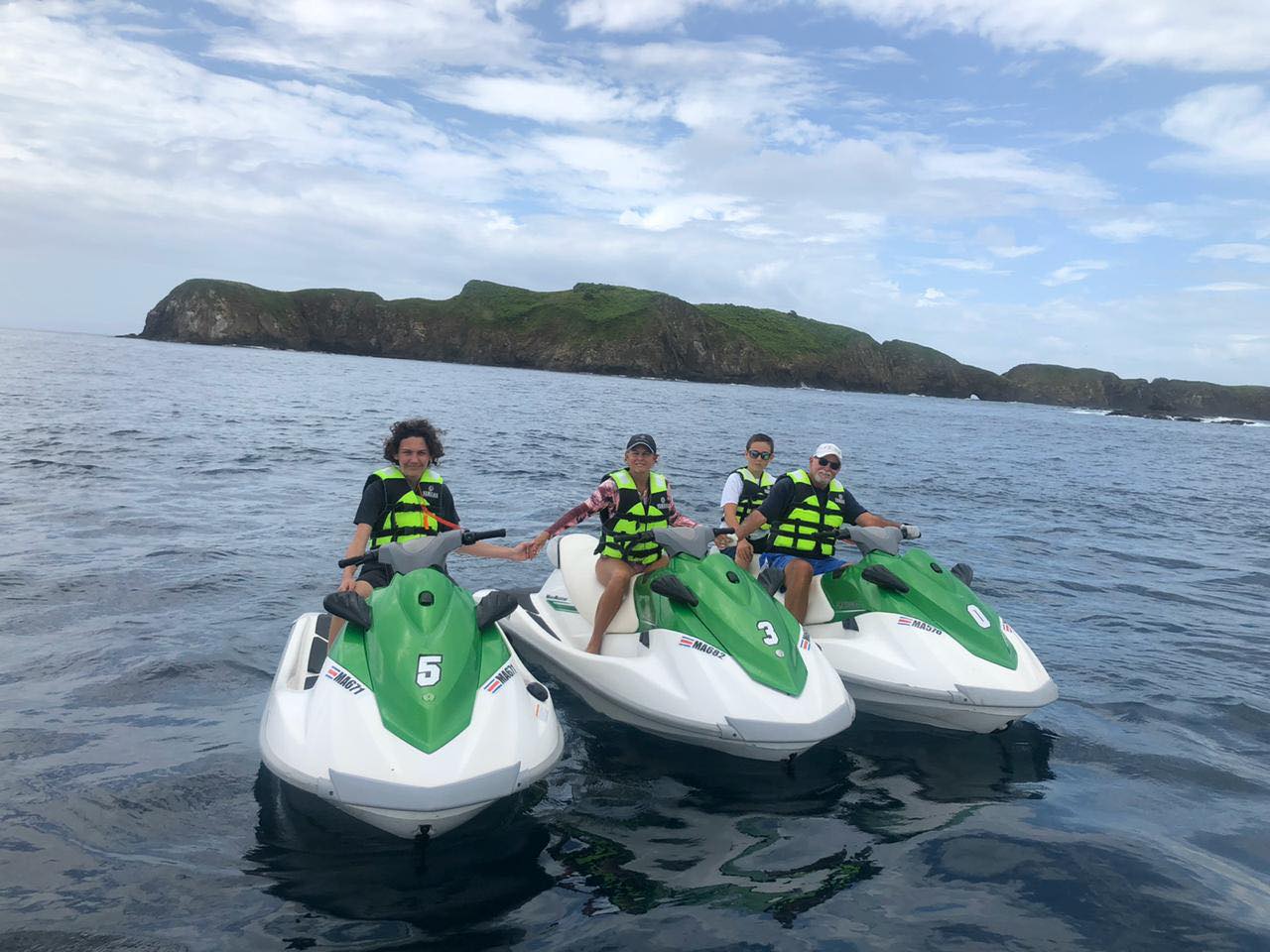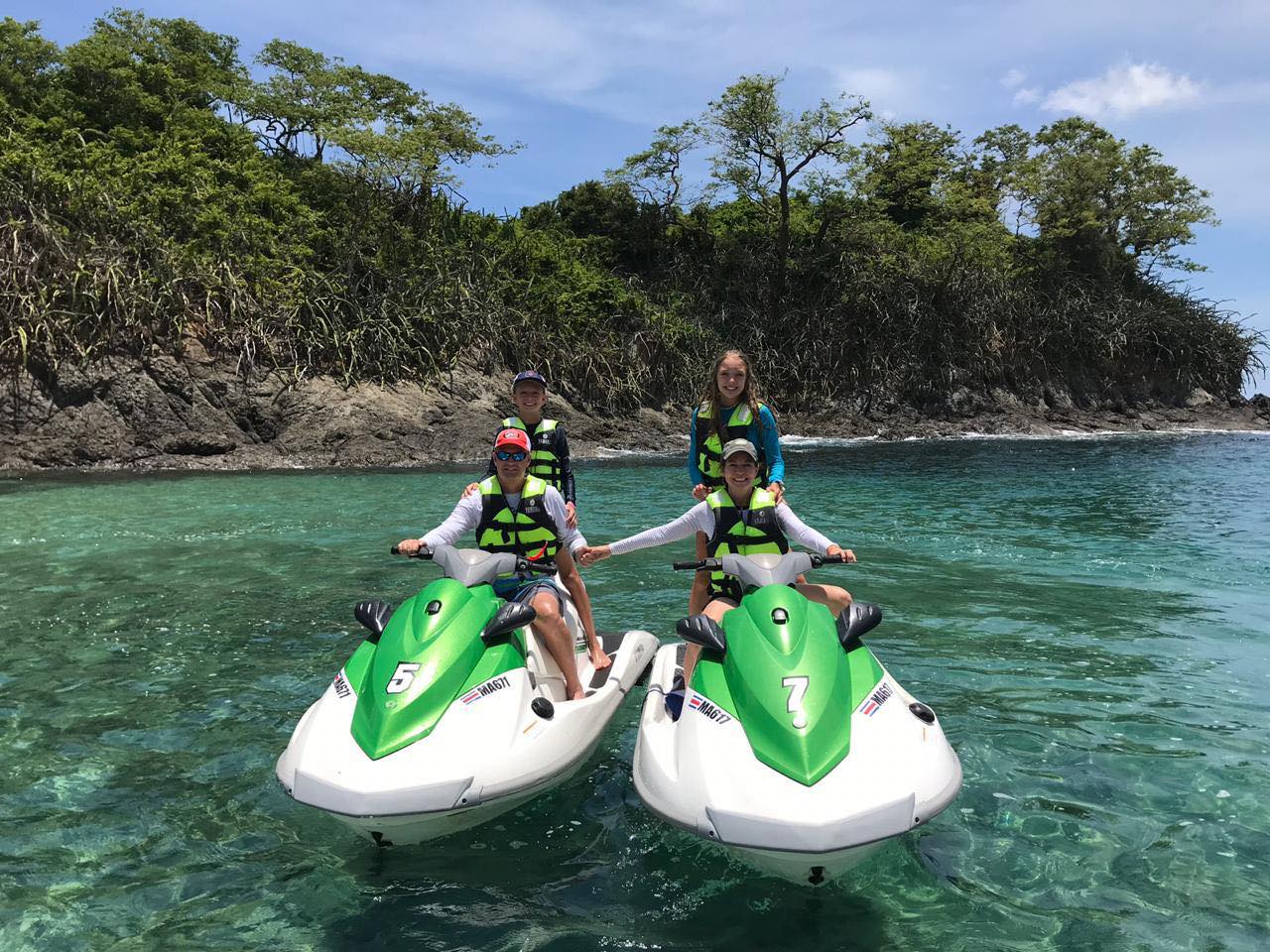 Adrenaline tour, zip line, tubbing, hot spring . - $199
This place is located in the slope of the Rincón de la Vieja Volcano , this tour is perfect for peoples who like adventure , you will make a series of activities in one place and enjoy a fun-filled all day adventure, we start with zip line canopy , rappelling, rock climbing and tarzan swing in river Negro Canyon after that Tube Rafting where we drove in you own tubing for 45 minutes downstream on the river negro canyon then buffet style lunch, after a small break horseback ride and then return to the base to then go to enjoy the properties of natural Spa: sauna , mud bath and hot spring water.Normally we start at 7:00 a.m and returned to the hotel 6: 00 p.m.

Minimum 4 people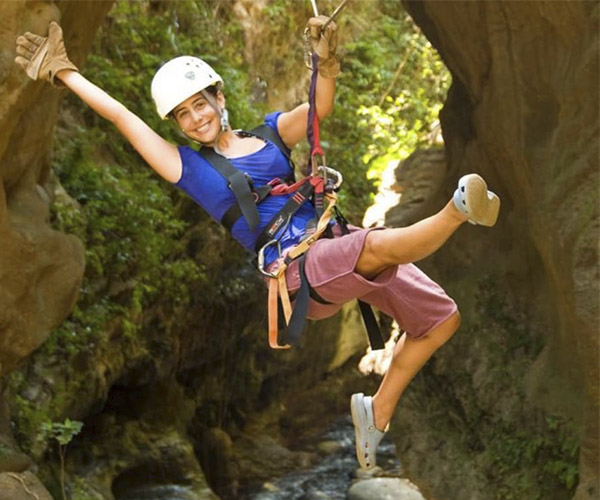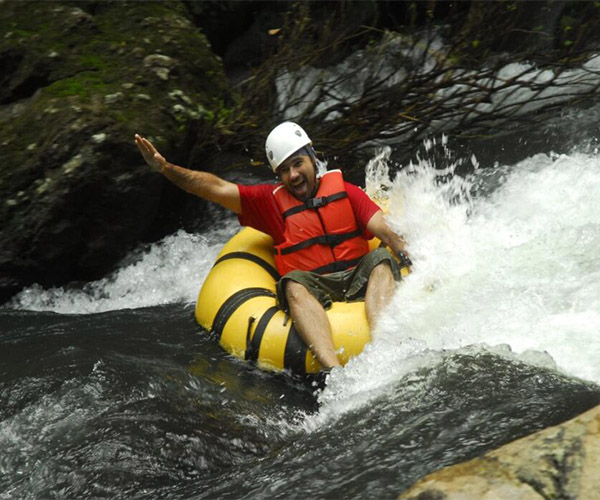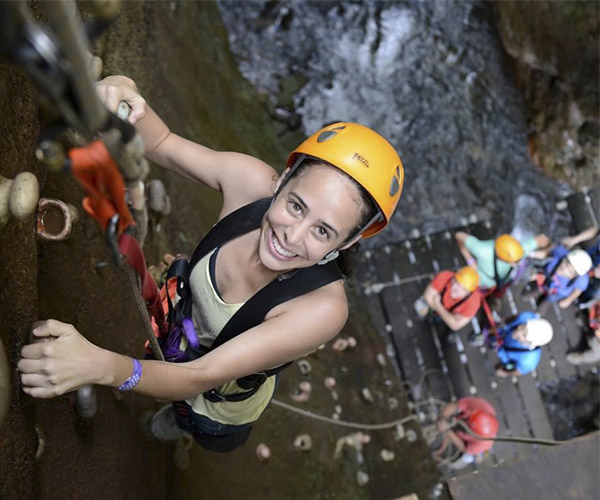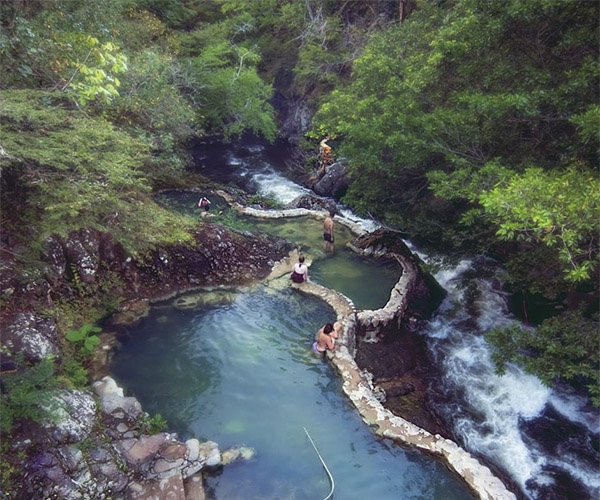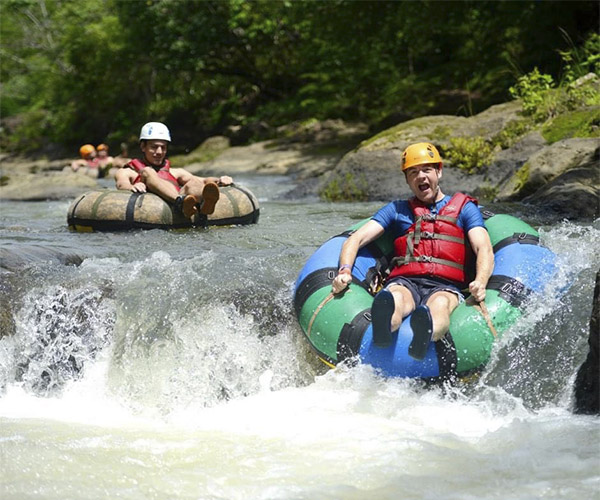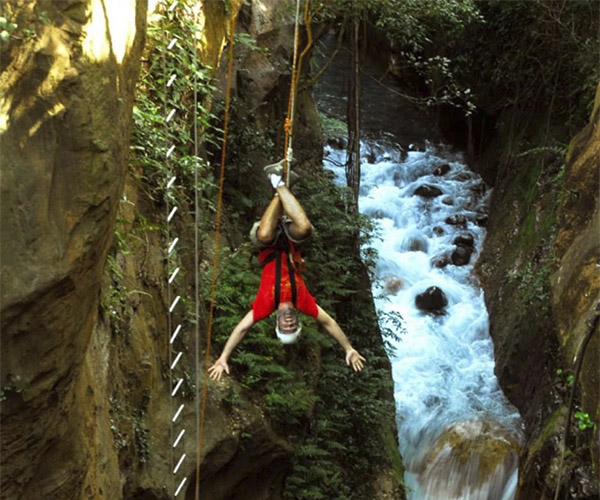 Rio Celeste waterfall & Sloth Sanctary Tour $180
Costa Rica rainforest will give many surprises. You will hike along beautiful trails through the rainforest to a magical waterfall cascading into a river of sky blue water. Legend has it that when God painted the sky, he washed his brushes in the river and it took the color of the sky!  Following our hike through Tenorio National Park, we will visit a small reserve where sloths,frogs,birds and other hidden treasures of the forest can be seen. 
Minimum 4 people.